Namibia Soccer

News Report
Player ratings against Morocco
Author: Festus Nakatana, 22/06/19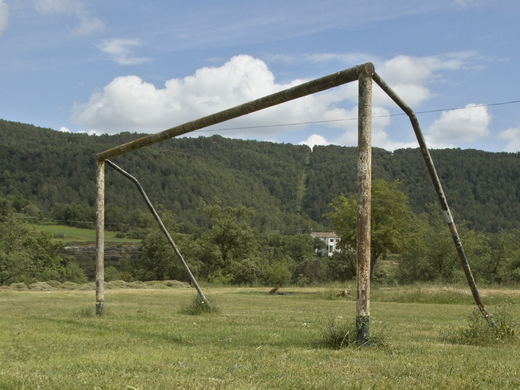 Loydt Kazapua - 8/10
One of Namibia's best performers on the day. The young man made some fantastic saves and kept the Brave Warriors in the match for well over 87 minutes, before the disappointing own-goal by Itamunua Keimuine in the dying minutes.
Larry Horaeb - 6/10
The full-back played his part when called upon and did relatively well to contain the pacey Moroccan attackers. He was limited going forward, as the Brave Warriors adopted a defensive stance.
Ryan Nyambe – 7/10
The Blackburn Rovers player showed his class and along with Denzil Hoaseb provided much-needed stability. He is definitely in a class of his own.
Denzil Hoaseb - 7/10
The centre-back worked tirelessly in defence and produced a confident display.
Riaan !Hanamub - 6.5/10
He was one of Namibia's busiest players on the day, as the Moroccans elected to raid down the flanks and whip in crosses. He also showed flashes of brilliance here and there.
Ronald Ketjijere - 6/10
The skipper came close to scoring in the first half and was crucial in providing cover to the defence, which had to endure sustained pressure for most of the game.
Manfred Starke - 5/10
It was a disappointing return for Starke. He created few chances and failed to make an impact.
Deon Hotto - 4/10
The pacey winger was given little room to manoeuvre and did not show up on the day.
Petrus Shitembi - 6/10
Shitembi posed a threat to the Moroccans with his dribbling skills, but was quickly closed down.
Absalom Iimbondi - 5/10
The Tigers captain also failed to make that much of an impact and had to drop deep most of the time to collect the ball.
Peter Shalulile - 5/10
With the Brave Warriors having parked the bus, the Highlands Park forward lacked the much-needed supply upfront and cut a frustrating figure.
Substitutes:
Marcel Papama - 5/10
Came on for Starke in the second half, but his defence-splitting passes were missed.
Itamunua Keimuine - 3/10
Gutted for this player. It was a heartbreaking moment when Keimuine conceded the own-goal.
Willy Stephanus
Stephanus came on late in the second half and made no impact to deserve a rating.